Dameron & Team Membership Plans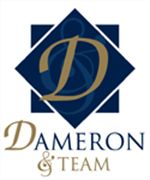 Your dental care is important to your overall health. That is why we have designed a dental savings plan to enable our patients to get the quality care they need at prices they can afford. Please call to inquire.
Sleep Hygiene

Sleep hygiene is the formation of habits and practices that are conducive to sleeping well on a regular basis.
Got Dentists? We have a Top Dentist!

Congratulations to Dr. Dameron for being voted Phoenix Magazine's Top Dentist.
Your dedication and commitment to dentistry and your patients is well deserved to receive this prestigious award.
Congratulations Dr. Dameron!
topDENTISTS

Dr. Dameron has been listed in topDentists since 2012 to present.
All-On-4® Implants

The All-on-4® treatment concept is a cost-efficient, graftless solution that provides patients with a fixed full-arch prosthesis on the day of surgery.
Sleep Appliance

The Sleep Herbst appliance is one of the first oral appliances proven to treat snoring and obstructive sleep apnea sufferers.
Like us on Facebook

Get connected to us on Facebook. It's a great way to keep track of what's happening at our practice and keep your dental health care knowledge up to date.
CareCredit

CareCredit is a great payment option for dental healthcare services for you and your family. CareCredit offers special financing, low monthly payment options and no up-front costs.
Opalescence Whitening System

Give us a call today to learn more about Opalescence Whitening and what it can do for you!