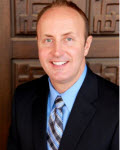 Outstanding Cosmetic Dentistry with Dameron and Team.
Plus Quality Care For ...
Dental Implants
Invisalign
Sleep Apnea

Dameron and Team serves the Phoenix, Paradise Valley, Cave Creek, Anthem, Scottsdale and Maricopa County areas. We also provide teeth whitening, braces and dental implants.
Cosmetic Dentistry Service Areas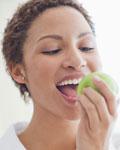 Phoenix
Phoenix - Cosmetic Dentist: Cosmetic dentist and trusted cosmetic dentistry with Dameron and Team. Contact Dr. Brett Dameron to learn about your options. We also provide teeth whitening, braces and dental implants.
Paradise Valley
Cosmetic Dentist - Paradise Valley: Call us today at (602) 992-1384.  The team at Dameron and Team is highly trained in veneers, teeth whitening and help with dental insurances.
Cave Creek
Cosmetic Dentistry - Cave Creek: As a cosmetic dentist Dr. Dameron is also skilled in teeth whitening and veneers.  Many patients can now have the beautiful smile they have always wanted.
Anthem
Cosmetic Dentist - Anthem: If you've been putting off dental care for years, now is the time to contact Dameron and Team.  Call our friendly team at (602) 992-1384 to schedule a consultation.
Scottsdale
Cosmetic Dentistry - Scottsdale: Dr. Dameron and his staff are committed to helping you understand your cosmetic dentistry options.
---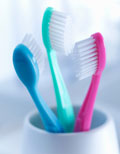 Maricopa County
Maricopa County - Cosmetic Dentist: Dental crowns, veneers and teeth whitening are now available with exciting new dental protocols.
More About Cosmetic Dentistry
Cosmetic Dentist - Phoenix: If you are searching for a cosmetic dentist in the Maricopa County area, look no further!  Call Dameron and Team at (602) 992-1384 for the professional, affordable dental care you deserve.
Meet the Dentist
Dr. Brett Dameron and his friendly team are committed to helping your receive the personalized cosmetic dentistry care you need. At Dameron and Team our staff is trained in the latest techniques.
Dental Care Phoenix Arizona – Respected cosmetic dentist offers affordable cosmetic dentistry including veneers, teeth whitening and help with dental insurance.
Financial Arrangements
Dental Insurance Phoenix AZ - Most Carriers Accepted. Dental Insurance Phoenix Arizona - Call Dameron and Team at (602) 992-1384 - We can help you with your dental insurance needs.
Phoenix
Phoenix - Cosmetic Dentist: Our patients tell us that they are very pleased with their dental care from Dr. Brett Dameron. Personalized service is our highest priority at Dameron and Team.
---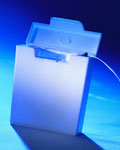 Map and Hours
If you need to find a dentist contact us at (602) 992-1384 for a map, office hours and directions. We're looking forward to helping your learn about your options for affordable cosmetic dentistry.
What We Offer
Cosmetic dentistry in Phoenix while you relax with trusted cosmetic dentist Dr. Brett Dameron. We offer convenient appointments that are designed to fit your busy lifestyle.
Other Services
Dental implants Phoenix can be performed with cosmetic dentistry.  Talk with Dr. Dameron about your options for implant dentistry.  Our friendly, caring team of dental professionals is looking forward to meeting you.
Dental cleaning in Phoenix is now available with a caring dental hygienist.  You deserve, gentle, thorough personalized dental hygiene care every time.
---
Other Highly-Qualified Internet Dental Alliance Practices Around the Country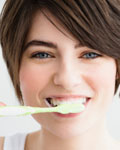 Cleveland, OH
Dr. Joseph G Marcius is a dedicated Cleveland dentures dentist who provides help for patients who need false teeth. Dentures Cleveland - To schedule a dentures dentistry exam, phone (844) 306-8954 the friendly team at Chapel Hill Dental Care.
Adel, GA
Experienced Adel sedation dentist Dr. Brad Bynum offers stress-free conscious sedation. Sedation Dentistry Adel - Patients struggling with dental anxiety or dental phobias should phone North Valdosta Dental Care at (855) 468-1532 for a sedation dentistry appointment.
Denver, CO
For comfortable Denver sedation dentistry, call Rippe Dental Associates at (844) 312-5552 today. Sedation Dentist Denver - Our patients trust sedation dentist Dr. Christian Rippe to relieve their dental anxiety so they can get the care they need.
Irmo, SC
Phone (855) 656-8604 for Irmo orthodontic dentistry at Premier Aesthetic Dentistry for custom-fit dental braces. Irmo Orthodontics - Dr. Mark Pelletier is a skillful orthodontist who solves problems caused by crowded teeth and bite problems.
Clarks Summit, PA
Many denture wearers find their false teeth are slipping or cracked. Call (844) 302-6659 for a consultation with Clarks Summit dentures dentist Dr. Joseph Kelly, Jr at Kelly Dental Care. Dentures Clarks Summit - He and his friendly dentures dentistry team keeps our patients smiling.
Tewksbury, MA
For friendly Tewksbury dentures dentistry care, visit Dr. Charles McQuade at Andover Dental Care. False Teeth Tewksbury - Schedule a consultation by calling (844) 307-1055 to talk with the friendly team about false teeth, partial dentures or denture repair.
Aliso Viejo, CA
When dental patients are searching for a friendly Aliso Viejo tooth whitening dentist they often call Dr. Robert Kluss at (855) 267-1584. Teeth Whitening Aliso Viejo - Discuss your tooth whitening dentistry needs with a member of the friendly Alicia Dental team.
Multnomah County, OR
Respected Multnomah County TMJ Dentist - Call (855) 267-2676 for effective TMJ dentistry at Interstate Dental Clinic to reduce jaw pain. If you suffer from temporomandibular joint disorder, contact Multnomah County TMJ dentist Dr. Edward Ward for skillful dental care.
Westoak, GA
Implant & Family Dentistry provides Westoak sedation dentistry for patients with dental phobia. Sedation Dentist Westoak - Contact sedation dentist Dr. Christopher Bakke at (855) 533-2042 to ease dental anxiety and finally catch up on years of neglect.
Oceanside, NY
Dr. Michael Rechter is a dedicated Oceanside dentures dentist who provides help for patients who need false teeth. Dentures Oceanside - To schedule a dentures dentistry exam, phone (516) 766-0122 the friendly team at Long Island Dental Excellence.